Rugged Handheld High Precision GNSS
GisPad is a family of terminals under windows mobile or android. They offer the qualities of a metric precision GNSS receiver. Thanks to innovative technology, all in a compact and hardened case. These different operating possibilities allow you to use the GisPad in multiple applications such as GIS, Surveying, Forestry, Agriculture, Mines, Environment, etc. All for a more than reasonable price.
High accuracy in real time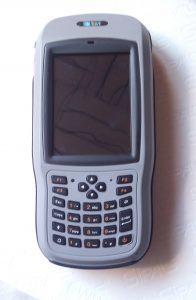 With a powerful 806 mhz processor or GEOHT at 624 MHz, 256 MB RAM, 1 Gb ROM and up to 32 G MicroSD expansion, the terminal is a high-performance receiver designed to give you all the power you need To work on a map and large amounts of data in the field. GisPapd runs on Windows Mobile, so it can use several software solutions for GIS, CAD, with software like topoXplore, Arcpad, Field Ce, ArcGis mobile. The integrated receiver will take you anywhere and all the time with a precision of 1-2 m RMS.
You can work all day with a real-time corrected signal.
GisPad is compatible with post-processing and RTK centimeter real-time solutions.
GisPad is designed to bring a very high precision under canopy.Enregistrer
Enregistrer
An integrated compact receiver
With GisPad, high-precision GIS data can be collected in less time and with less effort. The GisPad, lightweight, hardened is a simple and total solution for your GIS applications. Make pictures or video with your device, phone, synchronize your data in cloud, use microsoft office mobile …
Its screen is very bright, you can use it in full sun while working. It is also an autonomous register of 16 hours.
This is your ideal companion for any precision GIS solution with an Arrow receiver.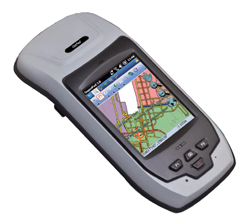 Features
Using GPS with SBAS

Rugged and waterproof

Very bright screen in full light

Accuracy per meter
Enregistrer
Enregistrer
Enregistrer