tMap is your way to work in the field!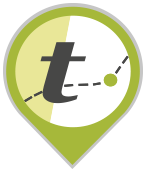 Precise and accurate measurements
tMap guarantees a precise and accurate measurements made manually, by using a laser rangefinder or GPS.
Sharing projekt with other Users
tMap Gives you an ability to share your projects with co-workers. Thanks to that, the work will be even more efficient and pleasant.
tMap is all your data on one device
This is going into the field without a paper map sheets. This is data transferred in seconds to your computer
tMap is working in all conditions.
Working offline module will allow you to download base maps directly to your device and use them when you are not connected to the Internet.
Enregistrer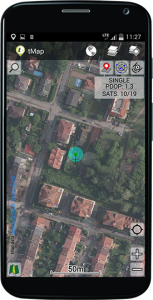 GNSS surveys
It is easy to enter GPS points, whether for points, lines or polygons

Editing multiple layers
It is easy to move from one layer to another, start a recording of a line, take a point, resume recording of the line (with the gps, the rangefinder, hand)

High accuracy GIS and data capture
tMap captures elements from the internal receiver terminal but also from external receiver as the EOS Arrow

Import multiple data

tMap allows you to import data either from files from Dropbox or from a project (that can be shared)

Project management
tMap allows the creation of multiple projects.
You can share among multiple users

Layer management

You can view your recordings, edit, add fields

Capture

with

rangefinder

or GPS
tMap allows you to enter the points (lines and polygons) either by hand, or GPS, is the rangefinder.

Map Templates
Field workers may have different scenarios to collect data. The Map Template provides a common basemap, code-dictionary, forms and empty operational layers for reuse.

Photo Mapping
Possibility to combine photographic data with GIS: link photos to features, save GEOTAG without using a GPS-enabled camera, query and display photos on the map, capture with file name prefix.

Setting styles
You can define styles in layers through very advanced features.

Navigation
tMap offers powerful point-to-point navigation when using a GPS. Destination can be selected by entering coordinates), tapped position or data record.

Editing records
Your records are accessible at any time modifiable and transformable.

Import and Export
You can import or export data.
Accepted formats are DXF and SHP, GeoTIFF for raster

Easy to use settings

tMap parameters are numerous and easy to access

Dropbox support
Official Dropbox app to integrate Dropbox. It is a free service that enables you to bring your data capture projects anywhere and share them easily.