We do everything to make your cards perfect.
Software suite dedicated to mobile GIS
Mobile SIG data capture
TopoXplore is a mobile application for collecting, tracking and mapping rental data – with processing information. It is also suitable for GIS infrastructure or the stand-alone gold data capture tool. The software runs on Windows Mobile-based devices and customers get a free desktop program for office use, or work directly on tablet pc.
Topoxplore now exists under android
Capture of geodesic data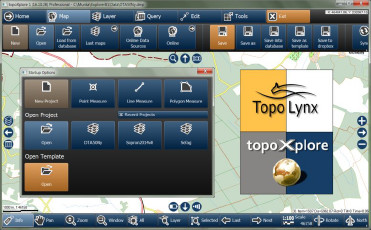 Efficient and simple field data capture workflow
Automation tools to maximize productivity and data quality.
Fast map drawing algorithms to handle a large amount of data
Built-in support for all coordinate systems and projections
More accurate positioning using NTRIP, RTK corrections and raw data post-processing
Advanced topological features
Thematic mapping by descriptive data fields and code lists
TopoXplore supports many formats in export and import:
Vector: BNA CRD DAT DXF DXF LOG MAP MIF / MID SHP
Table: DBF MID TAB TXT
Raster: BIL BMP ECW ERS JPG JP2 LAN PCX RAS SID TIF
Enregistrer
Enregistrer
Enregistrer
Enregistrer
Enregistrer
Enregistrer
Enregistrer
Enregistrer
Enregistrer
Enregistrer
Enregistrer
Enregistrer
TopoXplore has an interface designed to make the main functions of GIS settings simple.
New look: redesigned user interface with more visible map content
High resolution icons and scalable user interface for tablet users.
Simplified toolbar with the most frequently used tools
New Settings panel for easy access to each setting
Survey and GNSS panel redesigned for faster fieldwork
Web Feature Service (WFS) service support: ability to download vector features from online services
Access online services (WMS, WFS, TMS, NTRIP) through proxy services
Improved WMS card caching for offline use
Improved navigation, implementation and CoGo tools
Ability to configure different parallel NTRIP profiles and switch between them
Vector object summaries can be displayed and this function can be enabled / disabled when collecting field data
Sound signals indicating the type of GNSS solution
Enregistrer
Enregistrer
Enregistrer
Enregistrer
Enregistrer
Enregistrer
Collecte de données avec des outils variés
topoXplore ne se contente pas seulement de relever à partir d'un récepteur GNSS, mais aussi de nombreux autres outils:
Télémètre laser
Client Ntrip
Capteur canalisation
Appareil photographique
Organisation des enregistrements, contrôle des récepteurs …
Enregistrer
Utilisation mondiale de topoXplore.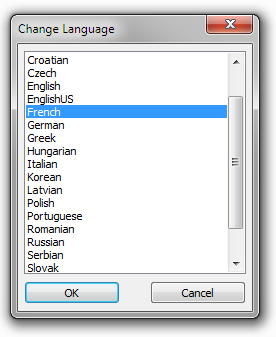 Fort de ses 25 ans d'expériences et de sa réputation, topoXplore est disponible en 25 langues et est utilisé avec succès dans plus de 65 pays dans une grande variété de secteurs: éditeurs de cartes, instituts nationaux de cartographie et de topographie, bureaux d'arpentage, ville, planification des districts et municipalité, pompiers, entreprises graphiques, bureaux d'études et d'ingénierie, écoles, universités, armée, sport et les clubs de loisirs, etc.