Show
Arrow 100 L-Band
The arrow 100 is available with sub metric correction world wide.
It is also available for purchase with a lifetime subscription.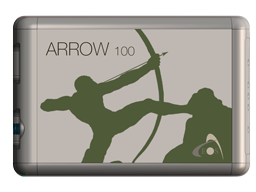 Feed Facebook
Salon Esri
grt will be at Iesr congress this year. Welcome the 10 an 11 october .

Montreal Preserves its Iconic Landscape by Increasing Pesticide Treatment with Collector and Arrow 100 by 6300% per Year
The city of Montreal was able to increase pesticide treatment efficiency by 6,300% over 5 years in part thanks to Arrow 100 Submeter GNSS receivers, Collector for ArcGIS, iPads, and an increase in labor force. Here's the challenge they faced against the emerald ash borer.